Pinnacle Consulting is a Florida-based civil engineering firm that focuses solely on construction engineering and inspection (CEI) services for transportation and other infrastructure projects.
Because of our narrowly-focused mission, the quality of our CEI services and trained personnel are unmatched.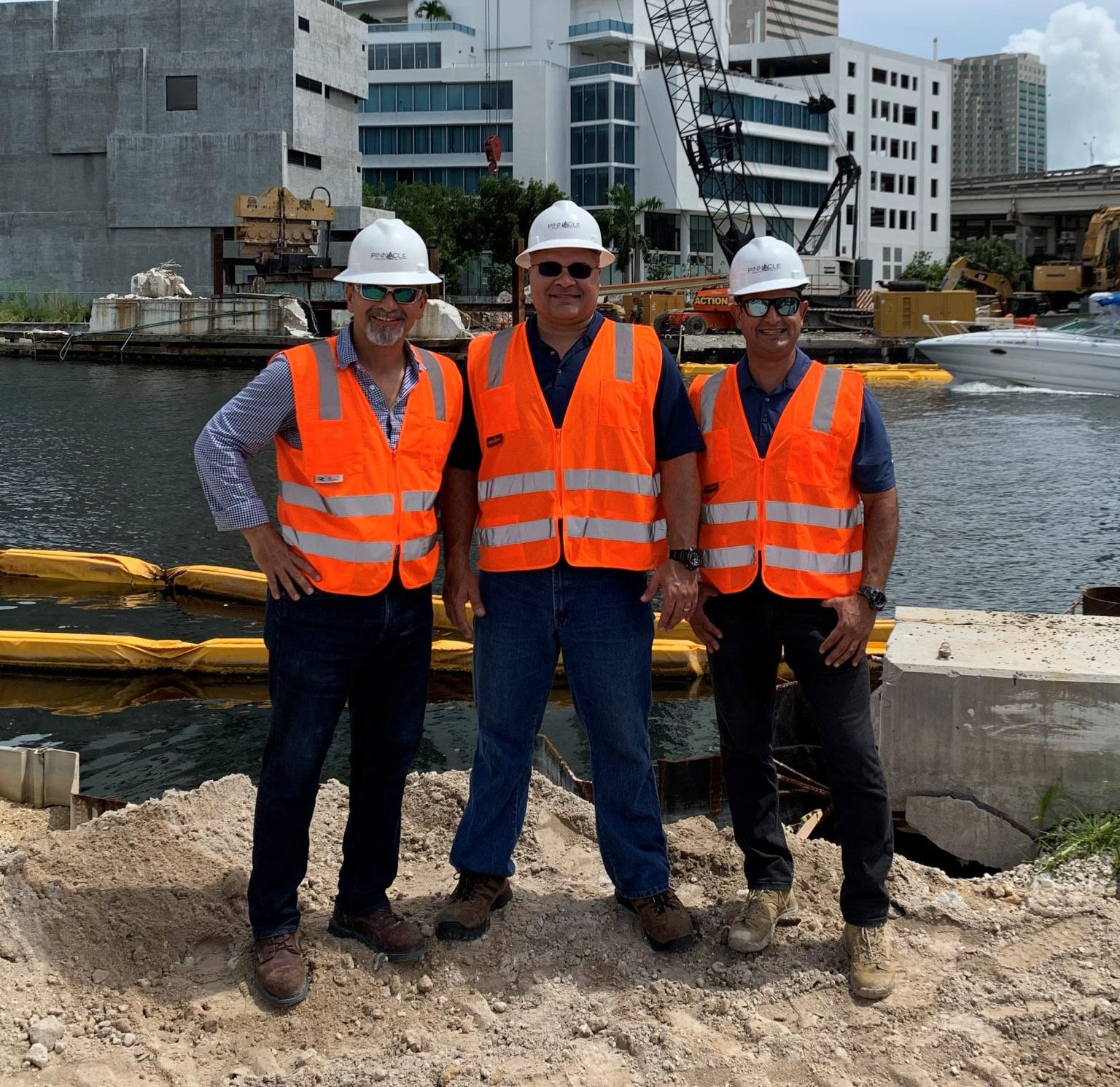 "Our primary focus is on developing our employees through comprehensive training and quality assurance reviews. This approach coupled with an excellent benefits structure results in a work environment that motivates our teams to deliver successful projects."
Experienced and trustworthy
Pinnacle Consulting fully staffs and supplements infrastructure project management and construction engineering inspection (CEI) teams with highly qualified and motivated personnel.
Our employees include professional engineers, project managers, contract compliance specialists, inspectors, and resident compliance specialists.
Full-Time Professional Engineers
Prioritizing safety and training on every job
Pinnacle Consulting specializes in construction engineering and inspection (CEI) services for a variety of infrastructure projects, including roadway, bridge and utility applications.
Our team can provide the full spectrum of CEI tasks, from minor roadway improvements to Complex Category 2 projects.
We are headquartered in Miami-Dade County, Florida and provide professional services for the Florida Department of Transportation (FDOT), the Miami-Dade Expressway Authority (MDX), Miami-Dade County, and other local municipalities.
Pinnacle is fully qualified under the following FDOT Work Categories:
10.1 Roadway Construction Engineering Inspection
10.3 Construction Materials Inspection
10.4 Minor Bridge & Miscellaneous Structures CEI
10.5.1 Major Structure – Concrete Bridges
10.5.2 Major Structure – Steel Bridges

The firm's senior staff also has a strong background in 10.7 Movable Span Bridges.
Recognized and respected by our peers
Industry associations and agencies consistently acknowledge the quality of our work through major awards — 11 and counting.
Pinnacle projects have been awarded Best in Construction – Major Bridge, Project of the Year, Environmental Excellence, Best in Construction – Urban, and more.
Improving our communities with award-winning work
Since its inception in 2007, Pinnacle has been selected for more than 80 major construction contracts by the following agencies: Florida Department of Transportation (FDOT) Districts 6, 4, 5 & 7, Miami-Dade Expressway Authority (MDX), Miami-Dade County, Florida's Turnpike, City of Miami, and other local municipalities.
Select from the award-winning projects below to learn more.
We earn contracts based on our quality personnel, integrity, and reputation of delivering quality CEI services to our clients and the community.
"Consultant consistently produces excellent documentation and solutions to issues that may impact time and cost on the project. Consultant is proactive, they are effectively coordinating schedules, inspections and permit close out. They are closely monitoring all activities that may impact final acceptance by conducting weekly meetings and project site visits with FDOT as necessary."
"CEI quickly responds to changes in the field and provides qualified staff. CEI holds organized and productive meetings with all relevant parties and has timely communications with FDOT. The team goes above and beyond addressing issues with stakeholders from meeting with individual motorists to explaining closures to their constant work dealing with homeless populations in the project limits."
"The CEI firm always has a solid understanding and analysis of issues, which is escalated as needed with sufficient supporting detail to make effective decisions. Monthly schedule reviews are very thorough and insightful. CEI has demonstrated a thorough understanding of items required for functional checkout, has communicated effectively with the contractor, and advised FDOT of progress when needed."
"For the life of the Contract, Pinnacle consistently exceeded expectations in relation to issue identification and resolution. Pinnacle has acted proactively when identifying issues by working with various stakeholders, including utilities, cities, counties, the contractor, residents, business owners and other CEI firms administering neighboring contracts."
"Sergio and his team have been very proactive in trying to resolve issues before they become critical. He has taken the lead on the proposed CSI and is spearheading all the analysis and backup required."
"CEI has performed exceptionally well with identifying roadway issues and resolving in a timely manner. Due to the additional expenditures on the contract outside of the CEI control, the CEI mitigated the contract cost by reviewing roadway scopes of work that can be deleted and coordinated with the respective parties within the Department to obtain approval. CEI continues to perform exceptionally well with public involvement and proper documentation."
Exceeding expectations for quality and responsiveness
Our proactive approach to project challenges has proven effective in keeping construction costs within budget, while consistently achieving project time-directed milestones.
Available to the community
Pinnacle is a local firm. We live among those we serve. Contact us for more info.