With 16 full-time professional engineers among our staff of 50, Pinnacle lives up to its name as the pre-eminent construction engineering and inspection firm in Florida
Rooted in experience, intent on quality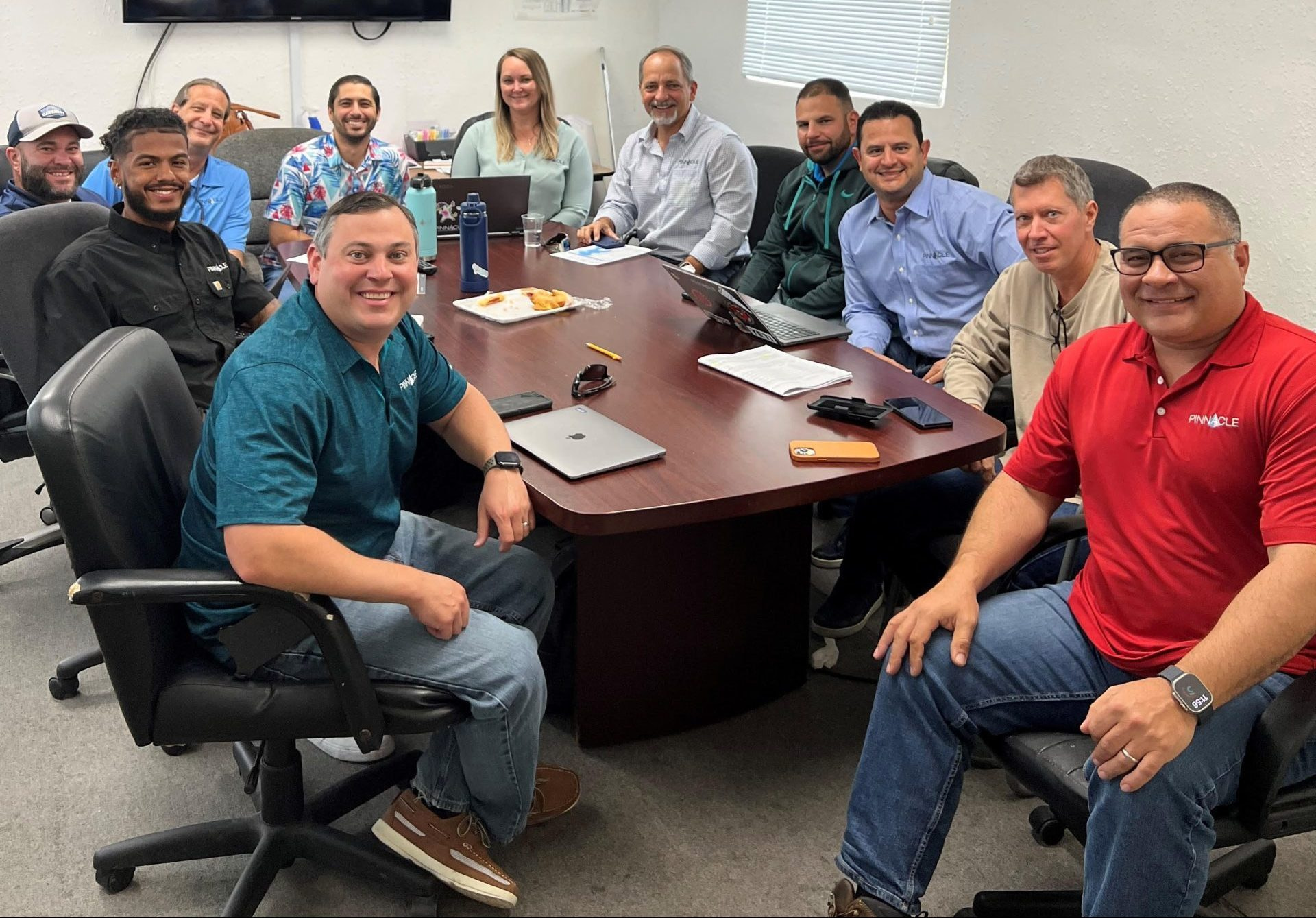 Pinnacle Consulting Enterprises, Inc. was founded in 2007 with the vision of assembling a group of highly qualified personnel delivering unmatched construction engineering and inspection (CEI) services.
Since then, Pinnacle has grown to 50 qualified and motivated employees — 16 of whom are professional engineers — and is able to fully staff and supplement infrastructure project management and construction engineering inspection (CEI) teams across Florida.
We have earned work across six Florida counties for a total of 80+ contracts with the Florida Department of Transportation, Miami-Dade Expressway Authority, City of Miami Public Works and other local municipalities.
Although headquartered in the Miami suburb of Coral Gables, Pinnacle also has a second office location in the Orlando area for our growing presence in Central Florida.
Currently, our personnel are working in Miami-Dade, Broward, Palm Beach, Brevard, Hillsborough and Orange counties. We consider ourselves a tightly knit local firm, as we serve in our own communities and have the luxury of focusing intently on our clients' and the public's needs.
We provide the following CEI positions to our clients: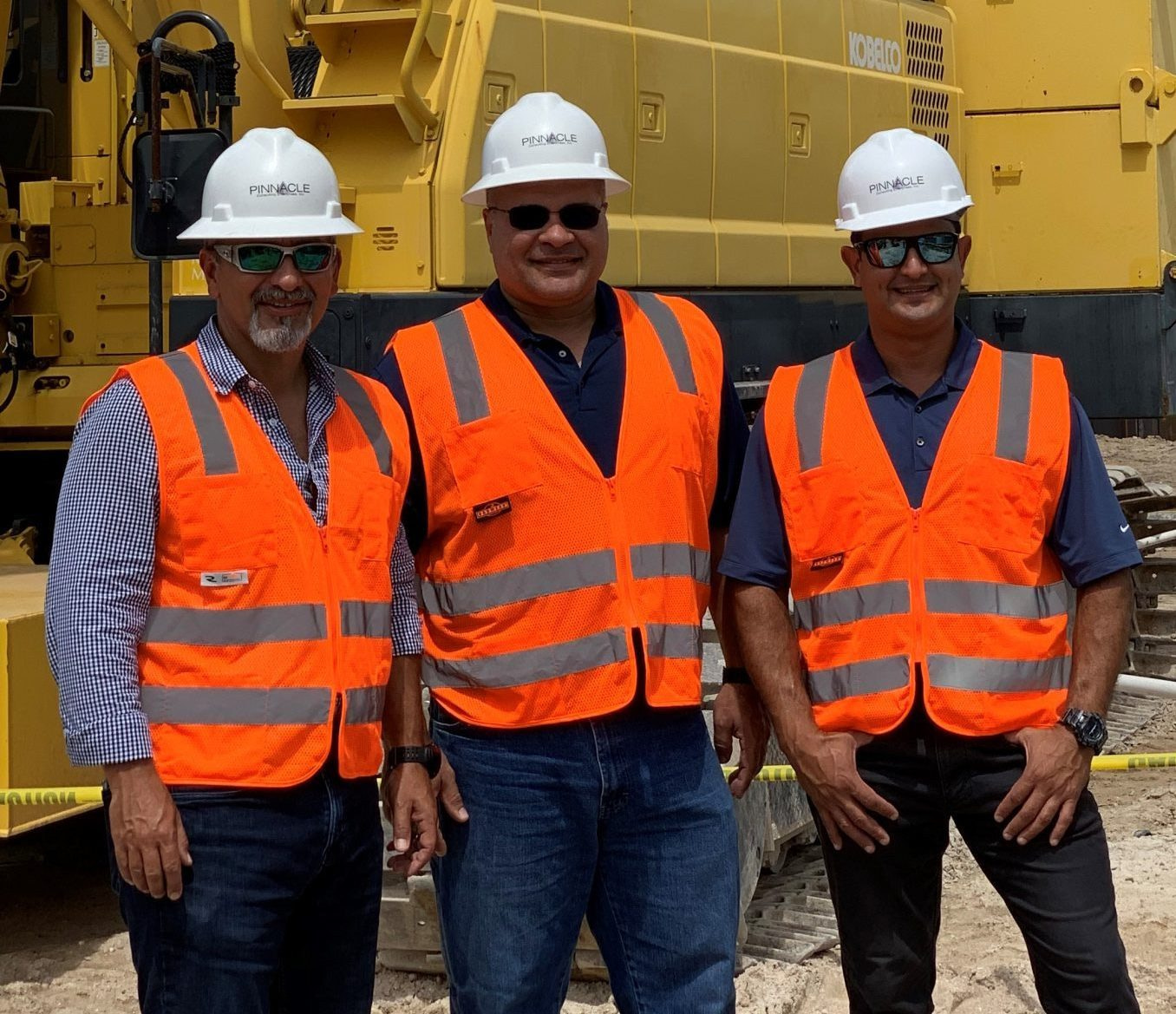 Pinnacle is led by three principals — Art Perez, PE, PSM, Roland Rodriguez, PE, and Sergio Gonzalez, PE. The Principals have over a combined 75 years of experience in Construction Engineering and Inspection (CEI).
Five partners manage the firm — the three principals, as well as, Doug Schumann, PE, responsible for the Central Florida offices, and Angela Foreman, who oversees business development.
Known for our quality personnel
Pinnacle employees are hired for their commitment to quality. Here's what they have to say about their firm.
"Being a professional engineer with well over 30 years of experience, I have worked with many companies. I found myself drawn to Pinnacle because they not only recognize their employees for their talent, they also challenge and facilitate you to be the top in your field. In closing, Pinnacle feels like home."
"It has been such a pleasure to be a part of a family-oriented company that strives for quality, cares about mentorship, and stresses team building. Pinnacle creates an excellent work environment for all levels of experience generating endless opportunities for career growth."
"Pinnacle is constantly looking to empower their employees to take on greater responsibility, to take additional certification classes, and to continue to advance themselves. Pinnacle is the place to work if you want to feel valued as an employee and are looking for a company that wants you to grow and advance."
"Pinnacle is an amazing company that offers opportunities to grow and learn professionally and personally. They are attentive to employee needs and are always there to assist. Peers are knowledgable, talented, encouraging, and like one big family. I am proud to be a part of the Pinnacle team!"
Pinnacle really values family and invests time into their staff to ensure they are placed on a path to succeed. They offer the latest programs and provide quality assurance classes to make the team stronger and stay one step ahead of the competition. Not to mention, the insurance and benefits offered are second to none.
Prioritizing quality assurance and training
Pinnacle employees undergo regular employee trainings and quality assurance reviews. Special importance is paid to attaining certifications and professional development for a positive impact on job performance.
professional developmentat pinnacle